G Winter's Sailing Center
8 Reserve Ave,
Riverside New Jersey, 08075
Tel:856-461-3555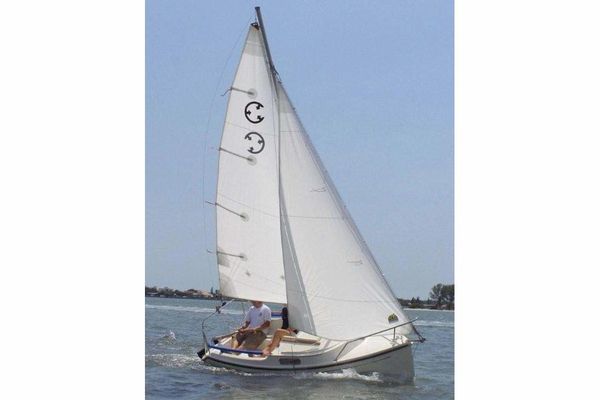 The Legacy is for the sailor who is looking for a smaller initial investment and economy in all other factors such as maintenance, trailering fuel consumption, and berthing or storage. It is still built with Com-Pac Yacht's quality and attention to detail. This is an opportunity to own the best without the expense. The Legacy features the BoomTendr™ Quick Rig Sailing System. The boom and sail never leave the mast. Simply unsnap the mainsheet and fold the boom up to the mast, then fold everything down for trailering. This small yacht can be towed behind the smallest of automobiles and fits into a standard garage without any modification.
There is room inside for two adults to sit or sleep. There is plenty of storage space and even a place for a porta-potty. The sliding companionway hatch and forward opening hatch provide plenty of ventilation. Sailing is what it is all about and the Legacy will not disappoint. The mainsail with lapping jib sail plan, in harmony with the keel centerboard configuration of the hull, delivers an efficient, stable, and uncompromising sailing experience.